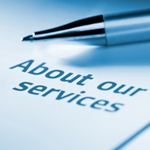 Heating and cooling systems have a way of breaking down when the weather is at its worst; on the coldest day of a frigid winter, or during a sizzling summer heat wave; times when your comfort system must work the hardest, and when you need it most.
Regular check-ups will help to maximize the life expectancy of your system; unfortunately, even the best maintenance won't prevent normal wear and tear.
Want to be part of an Exclusive Club? Join our "Comfort Club" today.
ANNUAL SERVICE AGREEMENT BENEFITS:
Exclusively at COMFORT ZONE
Priority customer-We will always come to your rescue, FIRST.
No diagnostic charge with any repair.
15% discounted off ALL parts on repairs.
Peace of Mind.
Energy savings
Less breakdowns.
Courteous, EXPERT technicians.
Generous coupons to save for future equipment replacements.
SATISFACTION GUARANTEED
Just call us at 716-557-2640 for a quote and say "I want to join the COMFORT CLUB'. Let us know what equipment you need serviced, and we'll do the rest. We inspect furnaces, boilers, coils and outdoor condensers, hot water makers and other related components.
We consistently give our customers what they want- the best in personal service, the best in expertise, and the best tune-up money can buy! Every time. And respecting your home while we are your guest is a TOP PRIORITY.